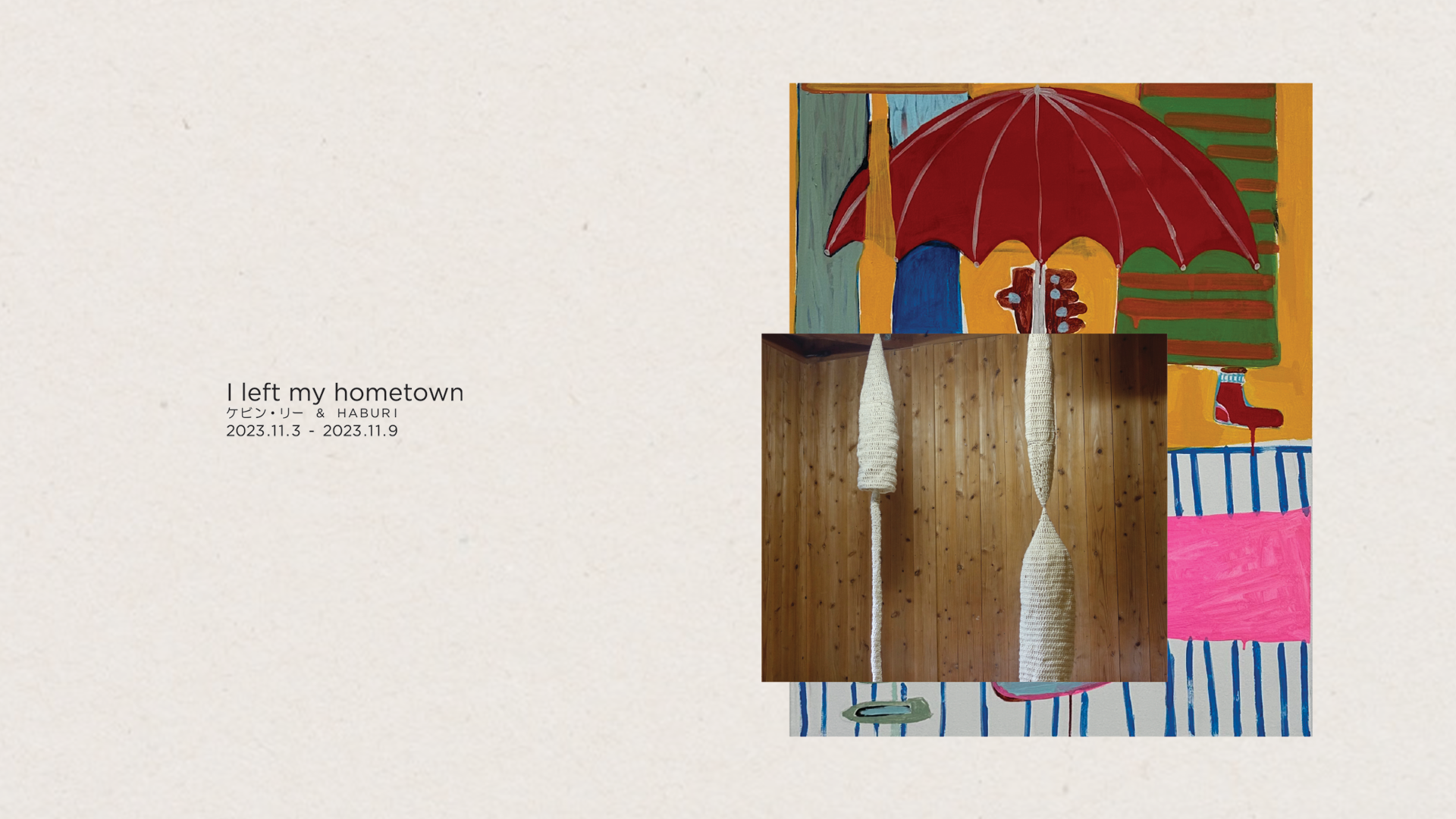 I Left My Hometown
Kevin Lee / HABURI
3 - 19 November 2023
I Left My Hometown
Artists
Kevin Lee, HABURI
Dates
3 – 19 November 2023
Time
11:00 – 19:00
11/19 11:00 – 17:00
Place
Gallery Hayashi
GALLERY HAYASHI + ART BRIDGE is pleased to present I Left My Hometown, a two-person exhibition by Kevin Lee and HABURI.
Kevin Lee, born and raised in Hong Kong, a city with a diverse mix of cultures, and HABURI, from Inner Mongolia in northern China. They will present works that transcend cultural boundaries and give form to the image of their home country that only their departure from their home country has brought them.
Kevin Lee grew up in a home with an Indonesian housekeeper and was exposed to a variety of languages, such as Cantonese, Javanese and English, in his daily life. He will be presenting a new work that traces this multilingual experience to the story of the Tower of Babel in the Old Testament, chapter 11 of the Book of Genesis.
HABURI, who was born in a village in Inner Mongolia in northern China and now lives in various parts of Japan, uses materials from Japan and traditional craft techniques to create motifs such as national flags, Mongolian ethnic minority ornaments and traditional Chinese food, which have been part of his daily life from primary school to university. HABURI expresses nostalgia for the pressure of the flag banners that appeared invasively every day, the magnificent nature and traditional culture of Inner Mongolia, which he realised only because he lived in Japan Through HABURI's work, we can see the relationship between personal identity, ethnic groups and the state.