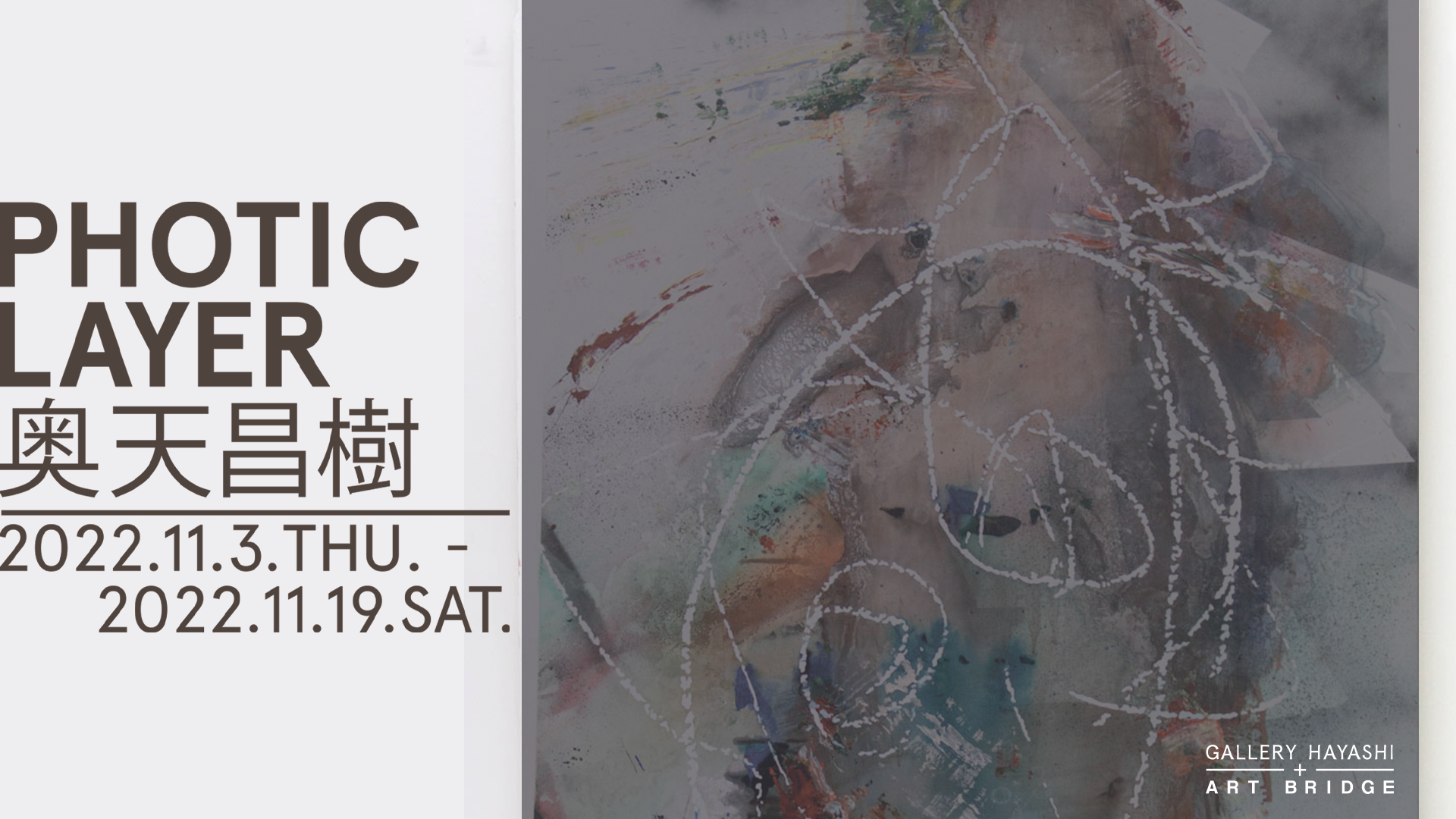 PHOTIC LAYER
Masaki Okuten
3 November. - 19 November. 2022
photic layer
Artist
Masaki Okuten
Date
3 November. – 19 November. 2022    Closed on Sundays
Time
11:00 – 18:00
19 November. 11:00 – 17:00
Venue
Gallery Hayashi
Organised by ART BRIDGE
GALLERY HAYASHI + ART BRIDGE is excited to present photic layer, the second solo exhibition of Masaki Okuten in our gallery. 
The exhibition focuses on works from his latest painting series, "putona" which is on the theme of layered structures using oil and acrylic paints.
As a material, oil and acrylic paints have different characteristics, such as drying time and the order of layering. Okuten's painting process is to control the properties of both oil and acrylic and apply it layer by layer. By using shaped canvases as part of the composition of the paintings, Okuten's works give the viewer a sense of presence as an 'object' rather than a usual painting which hangs on the wall. Okuten describes his work as "putting paint in a figurative process". The thick layers of paint, the thin and fine layers, and the underlying base layer, which is reappeared with masking tape, are intended to allow the viewer to reconsider the order in which the artist has created the work and relive the layered structure.
The contrast between the layered structure and the white line emerging from the bottom layer symbolises a ray of light in the photic layer.
Installation View
Photo: Sora Okubo