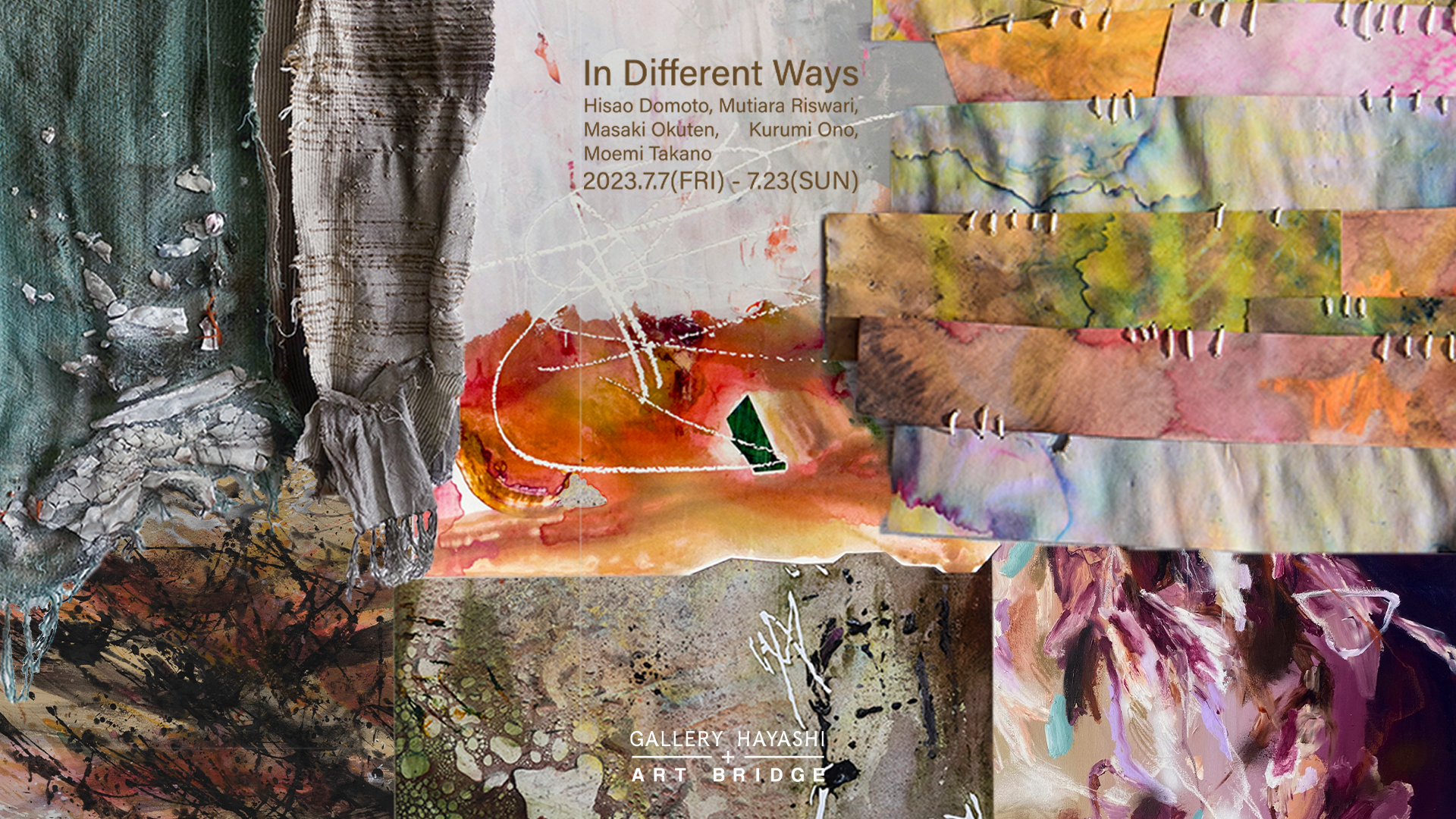 In Different Ways
Hisao Domoto / Mutiara Riswari / Masaki Okuten / Kurumi Ono / Moemi Takano
7- 23 July. 2023
In Different Ways
Artists
Hisao Domoto, Mutiara Riswari, Masaki Okuten, Kurumi Ono, Moemi Takano
Dates
7 July. – 23 July 2023 (Opening Everyday during the exhibition)
Hours
11:00 – 19:00
7 July. 11:00 – 20:00 (Opening reception from 5pm)
23 July. 11:00 – 17:00
Place
Gallery Hayashi
GALLERY HAYASHI + ART BRIDGE is pleased to present the group exhibition, "In Different Ways".
This exhibition will feature works by Hisao Domoto, a leading artist in post-war Japanese abstraction, as well as works by emerging contemporary artists from Japan and abroad: Mutiara Riswari, Masaki Okuten, Kurumi Ono and Moemi Takano.
"In Different Ways" focuses on how artists have developed new forms of techniques-using layering, spray paint, embroidery, collage and even burying papers in soil.
Each work looks at new possibilities and interpretations of various mediums in the 21st century.
Installation View
Photo: Len Ishimaru