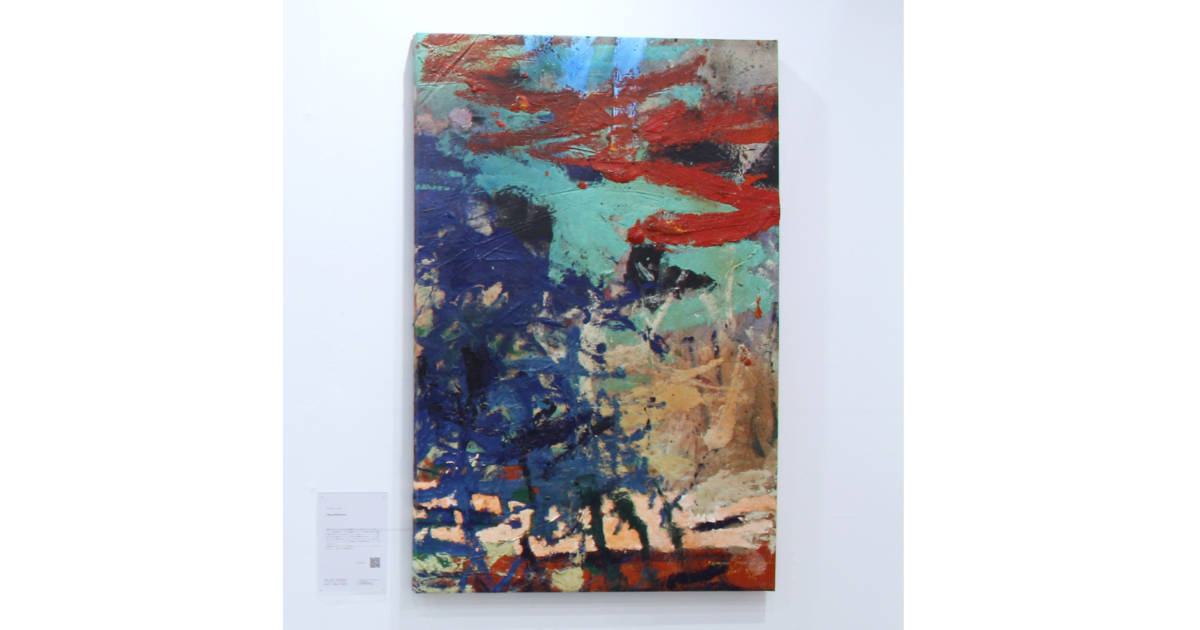 I Wayan Piki Suyersa
I Wayan 'Piki' (26), graduated from the Indonesian Institute of the Arts Yogyakarta, generally works through the expression of an internal exercise in himself. As a Hindu with a background in Balinese culture, his practice references various traditional activities in Bali, such as the Calonarang dance, of which he is an active participant. The dance results in a special aesthetic moment where the expression of traditions, such as religious masks and fans are played out on stage.
Brush strokes and colours are energetically and unconsciously expressed; control over the composition is given completely to the momentum of the process. Piki accepts whatever the result of the brushwork and colour is when the work reaches completion. The aesthetic moment he seeks to bring to his practice is the experience of life and death, a single accident, that event which spurs passion and contemplation over the reality that man has no power or control over his life, that life and the direction of life are God's absolutely (Ida Sang Hyang Widhi Wasa). That reflection prompted him to create a method of working underscored by the words, "this time I accepted what I had let go of". This has become the basis of his practice.
Selected works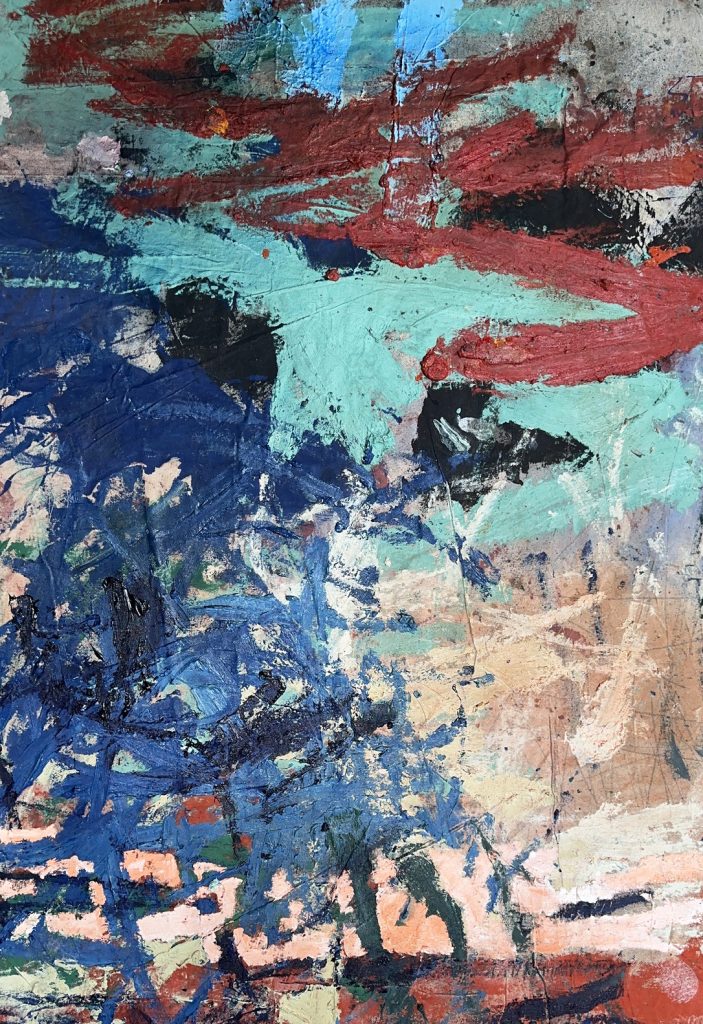 Within The Horizon
2023
Oil, acrylic on raw canvas
W1000 × H1500mm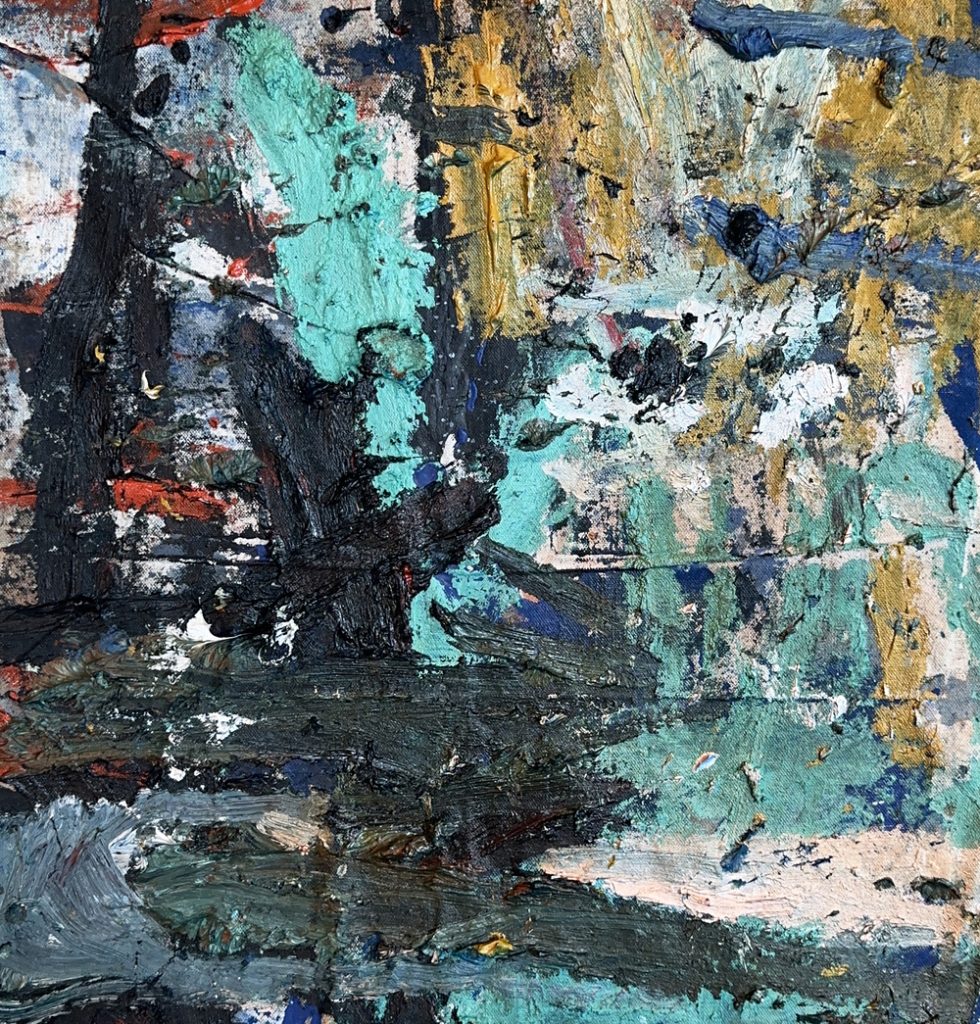 bertumpukan #2
2023
Oil, acrylic on raw canvas
W540 × H550mm
Installation View